Tracy

I am sure there are millions of Jews who have the same thing;
this my grandfather's Iron Cross from the First World War.

Tracy is an animation producer and a passionate pianist. Tracy's dad Tommy was sponsored by a wealthy Quaker and arrived in England in 1939, eventually landing at Polton House, a children's home in Scotland. There, he formed a decades-long friendship with Hugo, later a Rabbi and a noted philosopher, but also father to Naomi, Rachelle and David who have also contributed to this project. Tragically, Tommy died earlier this year aged 92 of complications from Alzheimers disease.

Tracy's mother who died in the early 1990s, when Tracy was in her twenties, was of East European Jewish descent – her family had arrived in England in the early 1900s. She had long black hair, people thought she was Indian, and she had to endure racial abuse when taking her children to school.

For her part, perhaps referencing inherited trauma, Tracy has suggested that when she was twelve, thirteen, fourteen years old, she had 'this recurring nightmare of people in uniform, faceless people in uniform, one step behind me. I was running and hiding, running and hiding, they never got me, but it was a constant, really regular nightmare, and then one day, the nightmares stopped.' The day the nightmares stopped, Tracy's daughter Rita was born.

Tracy's interview with Catrine presents someone who is immensely proud of her culture and heritage. Tracy is committed to the ongoing process of constructing an identity and understanding of where she came from out of old scrapbooks and keepsakes like the Iron Cross awarded to her grandfather for service in the Imperial German Military in World War I. Tracy continues to use linguistic whimsies like 'Mutti' (Mum or Mummy), which are no longer in common use in Germany.

Both Tracy and her daughter Rita have had their German citizenship restored and are now owners of new German passports.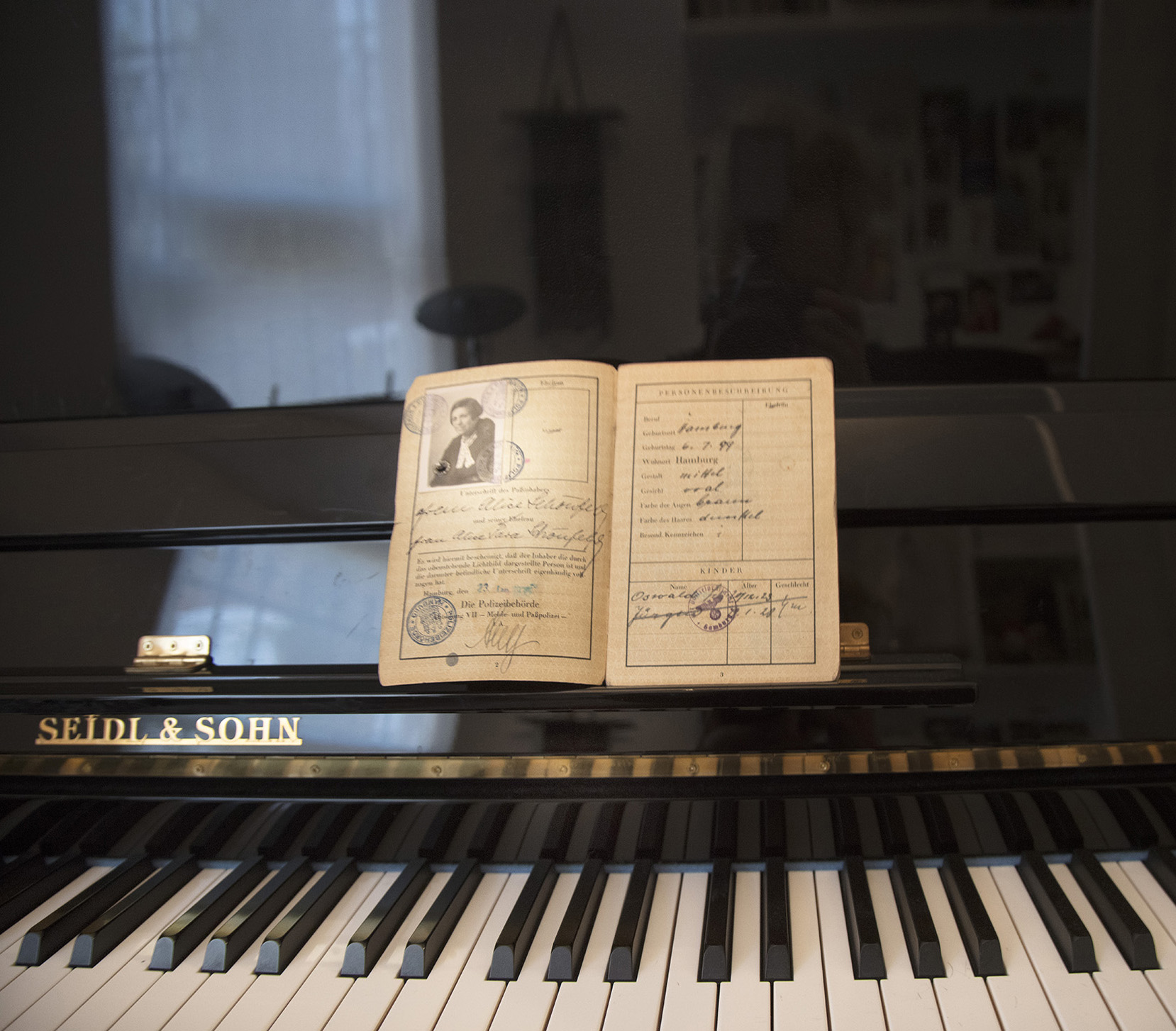 This project is part of the initiative 'Stand Together and Go Virtual', supported by the German Embassy London and the Goethe-Institut London.