David and Isaac

Our home is kind of womb-like, that makes us feel protected.

David is a curator of contemporary artists' films and audio works; his son Isaac is an actor. David's father Hugo survived Auschwitz and the Holocaust. David associated his childhood with Auschwitz: 'I was very lucky not to have gone through anything that even touched upon the awfulness my father experienced, but it was always very much part of my mindset that I came from the world he inhabited. I felt lucky but I also felt the envy of that experience that had formed something so powerful within him. So even if I didn't want to experience any of the atrocity, it actually shaped how I felt about my own existence and still does, sort of.'

In what he believes was a kind of memory transference triggered by a desire to access his father's past, David described a moment when, as a teenager, he created a painting of figures in a concentration camp. His father walked into the room and said, 'I was in that painting. How did you know that I was there? I was in that room; I was in that setting.'

As David took to painting as a young man to process and understand his father's past trauma, his son Isaac took to the stage to find expression. 'On stage, you are (performing) life and (enabling) people to see and comprehend their own lives by watching other people speak in a (collective) space: 2000 people watching 20 people on stage in the same room. I think the reason theatre works is because (it encourages) people to (contemplate) their own lives.'

One of David's most compelling memories of his father was what he told him about the birch trees at Lieberose near Sachsenhausen concentration camp. The idea that there was an 'outer world' was what kept Hugo alive. Accordingly, as an artist David tried to convey what was outside. For David, light is of huge importance. As he was recovering from Covid-19 earlier this year, he appreciated light more than ever, luxuriating in 'being outside, seeing the sun, the flowers and trees and (finally) being downstairs, because I was stuck in my bedroom for weeks.'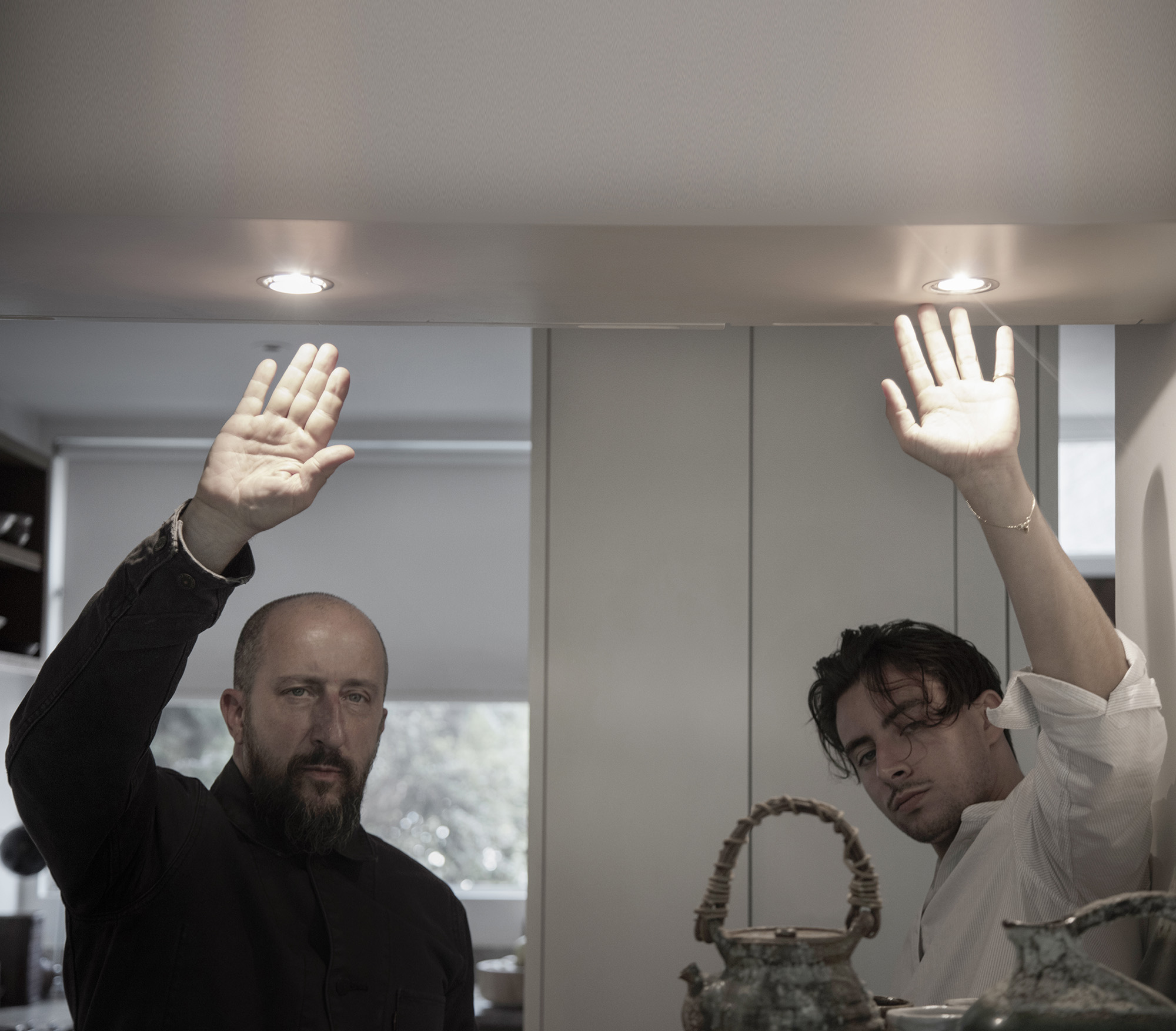 This project is part of the initiative 'Stand Together and Go Virtual', supported by the German Embassy London and the Goethe-Institut London.